Located in close proximity to the port, the Hambantota Maritime Center is a 12 story state-of-the-art premises offering a panoramic view of the port and its environs. THambantota Maritime Center offers working space platforms for businesses to connect worldwide keeping in line with its reputation for business excellence.
The Maritime Center offers 6 floors of office space for potential tenants, facilities for hosting meetings and forums, together with an ultra-modern 142-seater auditorium and several boardrooms.
Supporting Amenities Offered by HIPG
Company signage at the Lobby
Office space within the Maritime Centre
1 Free parking slot for the first year
Services
The Property Management & Logistics Department (PML) extend services such as arrangement of office furniture which is undertaken at specific charges alternatively tenants may bring their own furniture.
Breakfast and lunch services can be extended at the HIPG Cafeteria where charges are applicable on a per-person basis.
Fees applicable for car park spaces. Price subject to change annually.
Meeting rooms and auditorium spaces can be provided based on prior request. Charges applicable on an hourly basis.
Janitorial services can be extended for respective office spaces based on request for an additional charge.
Service charges applicable on a monthly basis
Office partitioning can be prepared, based on tenant's requirement. Charges billed accordingly to the extent of work and material needed.
Utility charges are billed to the tenant separately
Prior to acquiring the office space, the Tenant should submit a list of all electrical appliances, which are to be utilized.
Maintenance
Tenants can inform the Property Management Department of HIPG if any repairs or breakdown of public utilities occur.
Tenants will be liable for repairs, replacements and damages to office facilities caused by their respective company or its employees, visitors, and invitees.
The Property Management & Logistics Department (PML) shall circulate the existing port regulations and safety.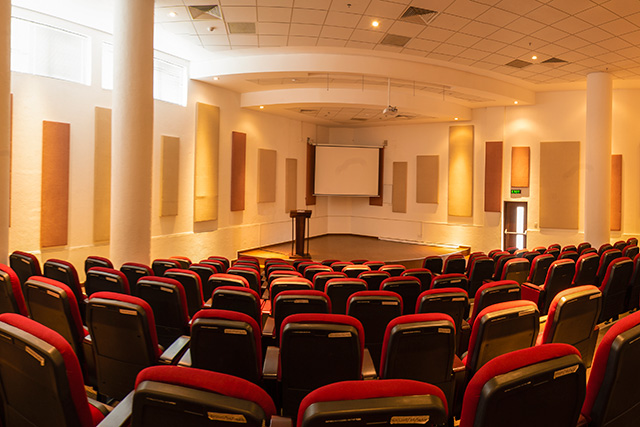 Auditorium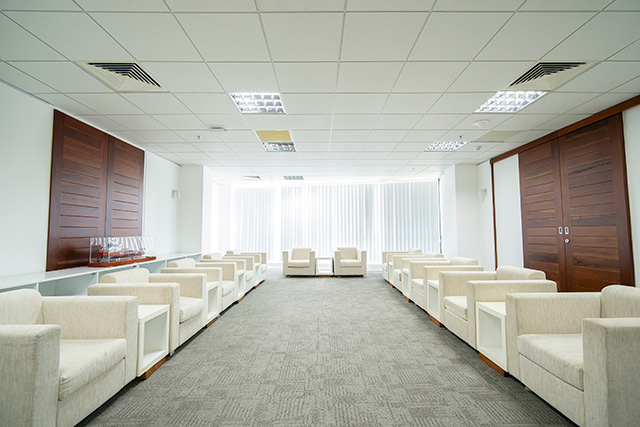 8th Floor Meeting Room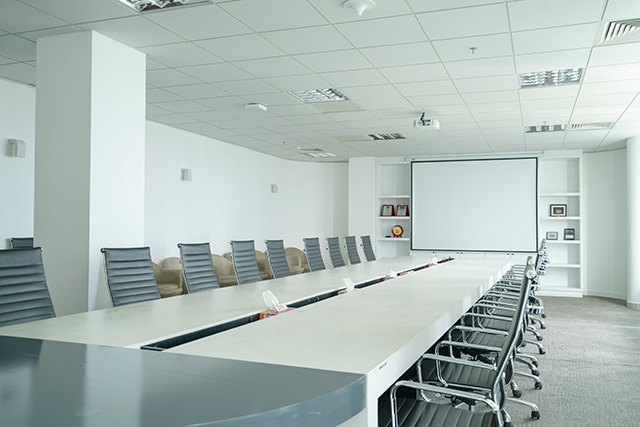 8th Floor Meeting Room