For ships plying the East-West route, Hambantota International Port is located mid-way between Singapore and Fujaira, which supply over 60 million tonnes of fuel per year. Given the distance between these two ports, Hambantota is an ideal location for ships to make a bunkering call. In order to meet this demand, HIP is actively engaged in improving the quality and quantity of bunker fuel, as well as safe and efficient delivery.
HIP has also ensured that its bunkering operations conform to the International Maritime Organisation's 2020 regulations on reducing sulphur oxide (SOx) emissions. The Bunkering Facility and Tank Farm at Hambantota consists of 14 tanks with a total storage capacity of 80,000 m3. This includes individual storage capacities of 51,000 m3 for bunker fuel, 23,000 m3 for aviation fuel and 6,000 m3 for LPG.
These facilities have been constructed approximately 1.2 km from the waterfront, and are connected to the oil terminal through a pipeline. The tank farm also consists of an oil blending facility, fuel testing facility, firefighting equipment, weigh bridge and truck loading facility. The two oil terminals at HIP have a total of 10 loading arms - 2 for LPG and 8 for bunkering, which facilitate ease of loading and unloading to and from the storage tanks. HIP can be considered a one-stop port to call, as vessels can refuel and load cargo, conduct repairs, clean and lay-by.
Hambantota International Port has great potential in energy services due to its location in the Indian Ocean rim, where 50% of the world's maritime oil is traded. HIP's LPG and future LNG operations are sure to cement the port's position as an energy hub in the region. Some of the factors in our favour include:
Availability of very low-sulfur fuel (VLSFO)
A Lloyds certified Fuel Storage, Pumping, Firefighting & Jetty infrastructure facility
Advance Fire Fighting Facility with dedicated firefighting team
14 tanks and 80,000 m3 capacity
Oil Jetty: 610m
Waste Oil Treatment Facility
Bunker Capacity 74,000m3
Oil Sample testing/laboratory services  internationally accepted components and ingredients of the of MFO (VLSFO, MGO), LPG, LNG and fresh water
Honeywell EPKS based redundant control system
Each area has CCTV system with night vision, zooming function and longer period recording facilities
We have invested and additional USD13M for the repair, renovation and upgrading of the oil and tank facilities. This has been carried out for the purpose of achieving the highest standard in safety and quality control 
Berthing Policy for the Oil Jetty
Tank Farm Capacity
Oil Terminal (North)
Depth
-17m
Length
310m
Structure
Continuous
No. of berths
1 Nos (100,000 DWT)
Wharf deck height
4m
Oil Terminal (South)
Depth
-17m
Length
300m
Structure
Dolphin
No. of berths
1 Nos (100,000 DWT)
Wharf deck height
4m
General Information
Loading Unloading Arms (Jetty 1)
5Nos
LPG
L-6101 - 10"/6", 1400 M3/h
MFO380
L-6104 - 10", 1400 M3/h
MFO380
L-6105 - 10", 1400 M3/h
MDO/MGO
L-6107 - 10", 2500 M3/h
MDO/MGO
L-6108 - 8", 1400 M3/h
Loading Unloading Arms (Jetty 2)
5Nos
LPG
L-7101 - 10"/6", 1400 M3/h
MFO380
L-7104 - 10", 1400 M3/h
MFO380
L-7105 - 10", 1400 M3/h
MDO/MGO
L-7107 - 10", 2500 M3/h
MDO/MGO
L-7108 - 8", 1400 M3/h
| Tank type | Quantity | Storing capacity |
| --- | --- | --- |
| Spherical Tank | 3 | LPG - Diameter - 15.7m / Capacity 2000m^3 |
| Fixed Roof Tank | 2 | MDO/MGO - Diameter - 31m / Height -19.2m / Capacity - 10000 m^3 |
|   | 1 | MDO/MGO - Diameter - 17.6m / Height -17m / Capacity - 3000 m^3 |
|   | 3 | MFO - 380 - Diameter - 31m / Height -19.2m / Capacity - 10000 m^3 |
|   | 3 | MFO - 380 - Diameter - 22m / Height -18m / Capacity - 5000 m^3 |
|   | 2 | MDO/MGO/MFO - 380 - Diameter - 17.6m / Height -17m / Capacity - 3000 m^3 |
|   | 1 | Slop Oil - Diameter - 7m / Height - 8.6m / Capacity - 300 m^3 |
| Horizontal Tank | 1 | Diesel - Diameter - 1.8m / Length - 4.5m / Capacity - 12 m^3 |
|   | 1 | Foam - Diameter - 2m / Length - 3.95m / Capacity – 10 m^3 |
| Drinking Water | 1 | Water - Diameter - 4m / Height - 2m / Capacity - 20 m^3 |
Bunkering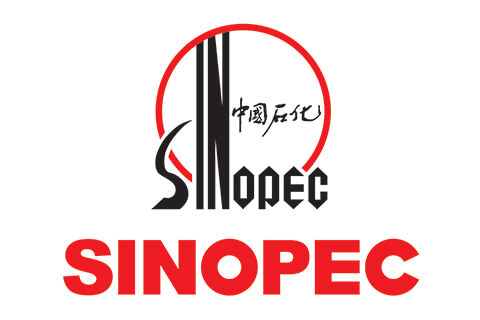 HIP has entered into a strategic partnership with Sinopec, which is a subsidiary of Sinopec Group - China's largest oil and petrochemical products supplier, with storage capacity exceeding one million cubic meters, in addition to operating in 40 key ports worldwide. Sinopec Fuel trading company was established in partnership with British Petroleum in Singapore in 2015. Sinopec's clientele are spread across more than 30 countries globally. Our current capacity stands at:
Liquefied Petroleum Gas (LPG)
Liquefied Natural Gas (LNG)
Capacity 160,000m3 (in plan)